Allan Shaw Carrying Co. Ltd.
18 Birmingham St, Paraparaumu 5032
About Us
History
Allan and Edith Shaw opened Allan Shaw Carrying Co Limited in 1980 and have been operating as General Carriers ever since.
We have specialized in serving individual customers needs with both specialized vehicles and operators for those customers rather than just being a general carrier.
Our Depot is in Birmingham St Paraparaumu, where we have over the years developed a wide range of vehicles and equipment especially to service specialized cartage and delivery needs.
We are a proud family run business that is always looking for greater service excellence for our valued customers.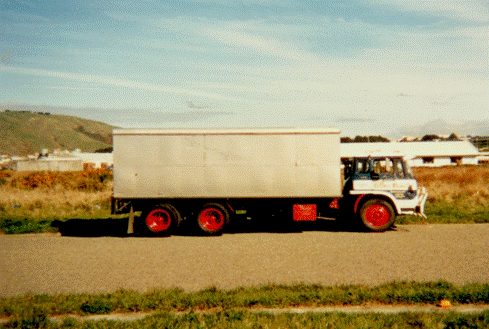 the first truck in the Allan Shaw Carrying Co. Ltd. fleet
(1976 Bedford with lifting rear axle)